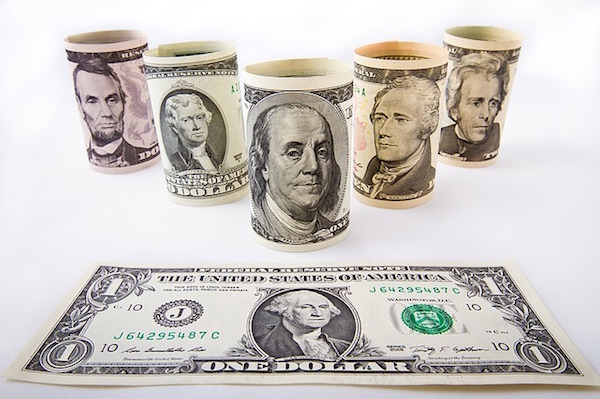 If you're a future business student, then you know it's important to think about the bottom line. Before you get into business school, how much will you need to spend on GMAT fees?
This guide will go over all the fees associated with the GMAT so you know what to expect as a test-taker. Plus, you'll find some tips for keeping your total GMAT cost down.
To start, let's answer the big question: how much does the GMAT cost?
How Much Is the GMAT?
Wherever in the world you're taking the test, the GMAT exam fee will be the same: $250. Most people register for the GMAT online and pay this $250 registration fee with a credit card. The Graduate Management Admission Council (GMAC) accepts Visa, MasterCard, American Express, or JCB. You can also pay with a debit card if it's a Visa or MasterCard.
Besides signing up online, you can also register by mail or phone. By mail, you would send a cashier's check, money order, or personal check that's payable in U.S. dollars and draws on a U.S. bank, along with the GMAT Appointment Scheduling Form. Your check must arrive at least ten days before your selected test date so it has time to clear.
Not sure how or what to study? Confused by how to improve your score in the shortest time possible? We've created the only Online GMAT Prep Program that identifies your strengths and weaknesses, customizes a study plan, coaches you through lessons and quizzes, and adapts your study plan as you improve.
We believe PrepScholar GMAT is the best GMAT prep program available, especially if you find it hard to organize your study schedule and don't want to spend a ton of money on the other companies' one-size-fits-all study plans.
If you choose to register by phone, you should know that GMAC charges a $10 service fee per phone call. If you have multiple requests, therefore, you should try to address them all in one call so that these service charges don't pile up. Apparently, GMAC employees aren't especially interested in being phone buddies.
While everyone pays $250 to register for the GMAT, anyone who needs to cancel or reschedule will have to pay an additional fee. Read on to learn about the fees associated with canceling or rescheduling the GMAT.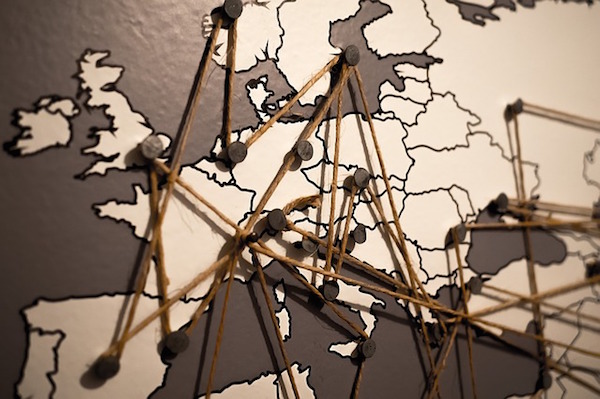 How Much Does It Cost to Cancel or Reschedule the GMAT?
Let's say you schedule the GMAT and then win a sweepstakes trip to see the Northern Lights in Iceland. Is it possible to cancel or reschedule your test?
Rest assured that you can still cancel or reschedule the GMAT after registering. Before you start packing your bags, though, you should know that you won't get a full refund.
If you cancel your test more than seven days in advance of your test date, then you can get an $80 refund. If you cancel seven or fewer days out or miss your test completely, you won't get any of the original $250 registration fee back.
Rescheduling the GMAT is a little more affordable. If you choose a new test date more than seven days out, then you only have to pay an additional $50. If you wait to act until your test is only a few days away, though, then you won't get any discount. You'll have to pay the entire $250 registration fee again.
In a nutshell:
Cancel more than 7 days before test date: $80 refund
Cancel 7 days or fewer before test date: no refund
Reschedule more than 7 days before test date: $50
Reschedule 7 days or fewer before test date: $250
Before you buy the best binoculars to see the Aurora Borealis, make sure you know how much of a financial hit you'll take canceling or rescheduling the GMAT. If you figure out your plans more than seven days out from your test, then you can minimize additional GMAT fees. If you're trying to make changes seven or fewer days before your selected test date, then you won't get any refund.
Now that we've gone over fees for registering, canceling, and rescheduling the GMAT, let's look at the costs associated with sending your GMAT score reports to business schools.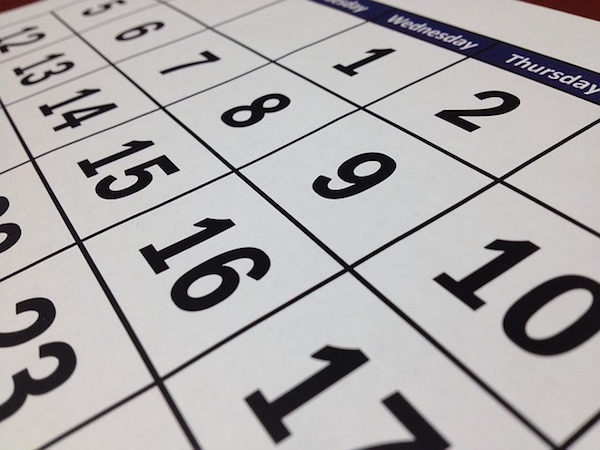 How Much Does It Cost to Send GMAT Score Reports?
If you've done your research and are applying to five schools or fewer, then you won't have to pay anything to send your GMAT score reports. This is because you can list up to five schools as score recipients on your GMAT test date for free.
Any additional score reports cost $28 each, and you can order them online after you take the test. The score recipients you designate on test day will receive your official report about 20 days after you take the GMAT. Any additional schools may have to wait an extra five to seven days to see your scores.
You can also order an Enhanced Score Report, which provides more details about your performance on the exam, for $24.95.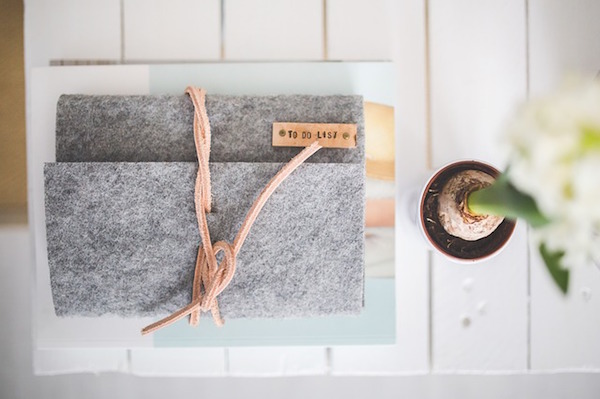 How Much Does It Cost to Cancel Your GMAT Scores?
Right after you finish the last section, you'll see a preview of your verbal, quantitative, and total scores. How's that for immediate feedback! At this point, you have two minutes to decide whether to keep or cancel your scores. Scary fact – if you don't make a selection after two minutes, then your GMAT scores will be automatically canceled! So, don't be indecisive.
Cancelling your scores right after you take the GMAT is free. If you decide to keep your scores, but then go home and decide that they weren't up to par, you still have 72 hours to cancel them. If you want to cancel your scores online at this point, then you can do so for an additional fee of $25. There's one exception to this policy: if you add one or more score recipients during this 72-hour window, then you'll no longer be able to cancel your scores.
If, on the flip side, you accidentally canceled great scores, then you can later reinstate them. To reinstate canceled scores, you have to pay a fee of $50. The only exception is that you can't reinstate canceled scores from exams taken before January 1, 2014.
As you can see, there are a lot of potential GMAT fees, whether you're registering for the test, adding score recipients, or reinstating cancelled scores. Consult the chart below for the full list of GMAT fees.
Want to improve your GMAT score by 60 points?
We have the industry's leading GMAT prep program. Built by Harvard, MIT, Stanford, and Wharton alumni and GMAT 99th percentile scorers, the program learns your strengths and weaknesses and customizes a curriculum so you get the most effective prep possible.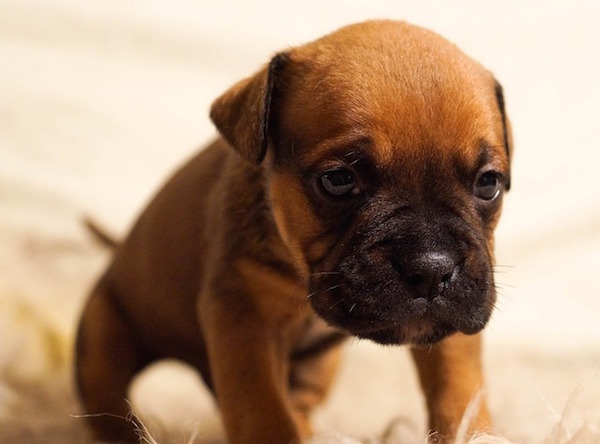 How Much Does the GMAT Cost? Full List of Fees
This chart shows all the fees associated with the GMAT. Beyond the costs you just read about, it also includes one more: the fee to rescore your essay from the Analytical Writing Assessment (AWA) section.
If you think there was some mistake with your AWA score, then you can pay $45 to have your essay rescored up to six months after you take the test. Your regraded essay score will be final, even if it ends up being lower than the original one.
Here's the full list of GMAT costs.
| | |
| --- | --- |
| GMAT Service | Cost |
| Registration | $250 |
| Test Cancellation | $80 refund more than seven days prior to test date; no refund within seven days of test date |
| Rescheduling | $50 fee more than seven days prior to test date; $250 within seven days of test date |
| Score Reports | Five free score reports on day of test; $28 for additional score reports |
| Score Cancellation | $0 immediately after test; $25 within first 72 hours |
| Reinstatement of Cancelled Scores | $50 |
| Rescoring of Essay | $45 |
| Phone Service | $10 U.S. phone service charge per phone call |
As you can see, there are quite a few additional GMAT fees. Hopefully, though, you won't have to pay any of them beyond the initial $250 registration fee!
Even without any extra fees, the GMAT on its own is an expensive test. Is there any assistance for people with limited finances?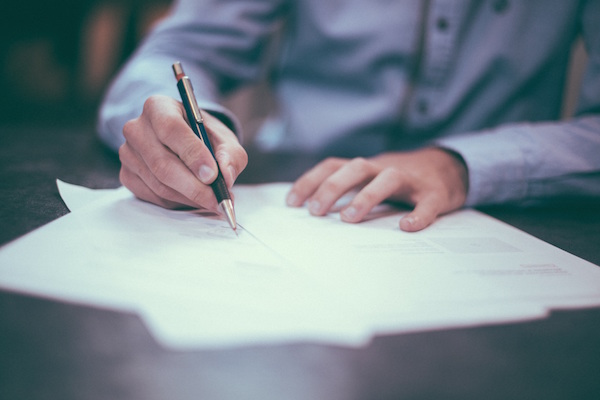 Are There GMAT Fee Waivers Available?
While GMAC, the administrators of the GMAT, don't offer fee waivers, you may be able to get one from a business school or a scholarship organization, like the Fulbright Foundation or the Edmund S. Muskie Graduate Fellowship Program.
Business schools and other organizations purchase vouchers from GMAC and distribute them to qualifying candidates. Since schools and organizations are responsible for doling out the vouchers, each sets its own eligibility requirements.
Vouchers may cover all or part of the registration fee. They can cover $50, $100, $150, $200, or the entire GMAT cost. You would be responsible for paying any remainder. These waivers only cover the cost of GMAT registration. You can't put the money toward any other additional fees.
To obtain a GMAT fee waiver, you need to contact the financial aid office of the school or organization directly. If you qualify, you'll likely have to send relevant documents that support your financial need, like pay stubs or tax records. Since the process can be time-consuming, try to take the first step a couple months before you plan to register.
The final price you'll have to pay to take the GMAT involves prep materials. Students who score the highest tend to study the greatest number of hours. Read on to get a sense of how much you'll have to pay for GMAT prep materials.
Additional GMAT Costs: Getting Ready for the Test
According to GMAC, students who got a score of 700 or higher on the GMAT spent an average of 121 hours studying for the test. While GMAC's free preparation software is very useful, it isn't going to give you 121 hours of studying. You'll need to invest in an additional book, online program, class, or tutor.
Self-studying with a GMAT prep book is probably your most affordable option. GMAC offers the official GMAT study collection of three books online (cost: $52.53 on Amazon). Other prep books, like those from the Princeton Review and Manhattan Prep, range between $10 and $30.
Want to Identify YOUR GMAT Strengths and Weaknesses?
Our proprietary GMAT Diagnostic Assessment creates a customized study plan for you that takes you from registration all the way to test day! It is included with every account and proven to significantly maximize your score.
Get your personalized assessment as part of your 5 day risk-free trial now:
If you need more external accountability or a teacher to lead you through the material, then you might go with a GMAT prep class or a private tutor. To give you a sense of prices, let's look at what Kaplan has to offer. It charges $800 for an online GMAT class, $1,449 for an in-person class, and $2,799 for private tutoring. In most cases, private tutoring will be your most expensive option for GMAT prep.
Before shelling out big bucks, you should think critically about how you learn best. Many students can achieve their goals through self-study, while others will thrive in a classroom or under the guidance of an instructor.
Based on your ideal learning style and budget, you can choose your best approach to GMAT prep. Besides being thoughtful about how you prep, what else can you do to keep down costs of the GMAT? Read on for five essential tips.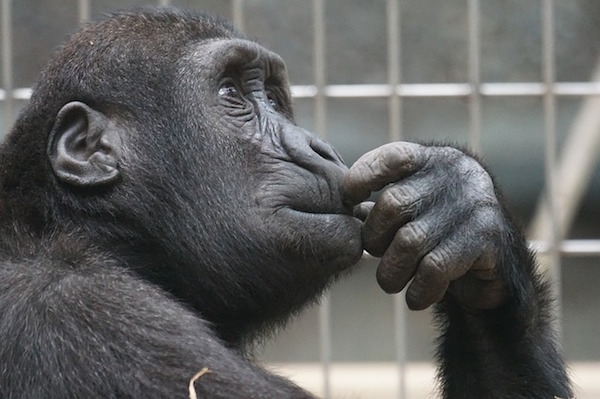 5 Tips for Keeping GMAT Costs Down
The GMAT is an expensive test, and many prospective students take it more than once to achieve their target scores. How can you keep your costs down as you prepare for the exam? Consider these five tips for minimizing your GMAT costs as much as possible.
#1: Plan Your Test Date Carefully
As you read above, you don't have much wiggle room once you choose your GMAT test date. The fees for canceling or rescheduling are pretty steep, so you should do all you can to avoid changing your registration to keep costs low.
Before you register, consider your schedule carefully. When are your business school application deadlines? What other personal or professional commitments do you have in your schedule? What location and time of day work best for you to take a three and a half hour test?
Be thoughtful about the date and time of day you choose to take the GMAT so you can minimize the chance you'll need to cancel or reschedule and pay a hefty fee.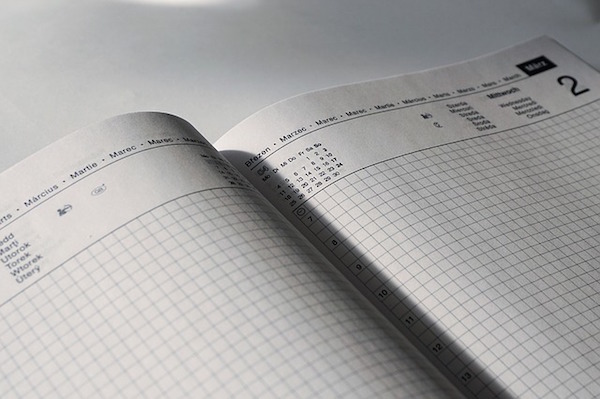 #2: Make Any Changes More Than 7 Days Out
If you do suspect you need to cancel or reschedule the GMAT, try your best to do so more than seven days before your chosen test date. Wait any longer, and you'll have to wave goodbye to your $250 registration fee. If you suspect you won't be able to make the test, make sure to change your registration more than seven days ahead of time.
#3: Finalize Your Program List Before Test Day
You should take advantage of your five free GMAT score reports by finalizing your list of business schools before you take the exam. By doing your due diligence, you can confidently list up to five schools on the day you take the GMAT (assuming you're keeping your scores).
If you don't know your list, then you'll have to pay $28 for any additional score reports. This extra fee is unnecessary unless you're applying to move than five schools, plus your score reports might get delayed.
Finalizing your list of schools will help you keep down costs, plus you'll have a better sense of what GMAT scores you need to be a competitive candidate. Speaking of scores…
#4: Know Your Target Scores
Just as you should go into the test prepared with your list of score recipients, you should also go in with a target score. Know which scores you will keep and which scores you will cancel.
You just have two minutes to decide at the end of the GMAT, and during this two minutes you can cancel your scores for free. If you make the wrong choice, then you'll have to pay an additional fee of $25 to cancel your scores or $50 to reinstate your scores.
Rather than sitting before the computer screen wringing your hands in indecision, go into the test with a solid cutoff of an acceptable score. That way, you can keep costs down and ensure a smoother testing experience.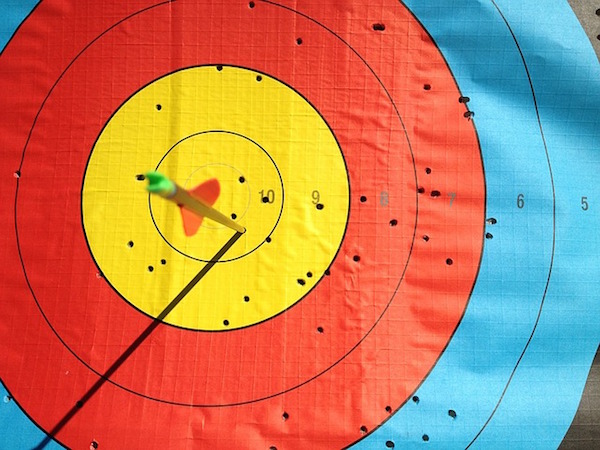 #5: Take Advantage of Free Prep Materials
GMAC offers free prep software that anyone taking the GMAT should download and use. The software gets you acquainted with the test and its instructions, plus it has lots of practice questions and two full-length practice tests that simulate the real exam. Since the software is made by the test-makers, it offers the most realistic practice questions possible.
While this software probably isn't sufficient as your only source of test prep material, it is very useful and should definitely be part of your GMAT preparation. Plus, the software won't wear out your wallet, as it's completely free.
For additional materials, you should be thoughtful about how you study and learn best. The most expensive option isn't necessarily the best one for getting where you want to go. Private tutors, for instance, can charge a lot, but they may not be the best teachers. Sometimes, tutors are just people who got excellent scores on the GMAT themselves, but they aren't necessarily skilled at helping others do the same.
You can do extremely well on the GMAT without shelling out thousands of dollars for classes and tutors. Whether or not you're on a strict budget, think about how you learn best and what approach would help you develop the skills and strategy to achieve your target GMAT scores.
In closing, let's go over the key facts you need to remember about GMAT costs and fees.
Bottom Line: How Much Is the GMAT?
Hundreds of thousands of students all across the world take the GMAT every year, and their registration cost for the test is the same: $250. If this hefty fee presents a financial obstacle for you, then you should contact business schools or scholarship organizations to find out whether you can get a voucher that covers part or all of the GMAT cost of registration.
By choosing your test date and prep materials carefully, you can keep costs down. You'll also limit additional expenses if you go into the GMAT knowing your list of score recipients and the minimum score you will keep, rather than cancel after you finish taking the test.
A lot of planning and preparation goes into doing well on the GMAT, and both are important for keeping down GMAT costs. The process of research, registering, and studying starts several months before your first test date. By starting early, you can prepare yourself, feel confident on test day, and reduce the costs of your entire test-taking experience.
What's Next?
While you'll spend months planning for the GMAT, how long will you spend actually taking it? Our complete guide to GMAT length goes over the structure and timing of each section of the GMAT, plus how to last the full four hours.
How important are percentiles on the GMAT? Check out our article on percentiles to learn exactly how scores correspond to percentiles in the AWA, Integrated Reasoning, Quantitative, and Verbal sections.
What other questions do you have about the GMAT? Find all the answers you need in this comprehensive guide that goes over the structure of the test, how it's scored, and what scores you need on the GMAT to get into business school.
Was this helpful? Sign up for FREE GMAT and MBA guides!