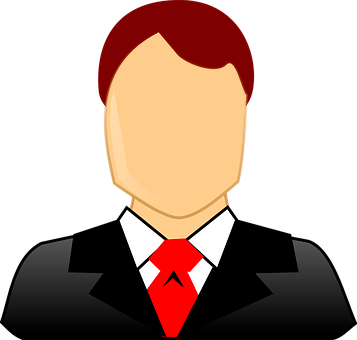 MBA preparation is about more than just getting a great GMAT score. While setting and achieving your goal GMAT score is an important part of your application, there are many factors that go into crafting a competitive and compelling MBA application.
In this guide, I'll help you understand how to prepare for MBA admissions by explaining what MBA admissions committees are looking for in their applicants. Based on those key goals, I've collected the best short- and long-term MBA preparation tips. You'll learn how to maximize your MBA admission chances whether you're planning to apply in a few years or just a few weeks.
What Do Admissions Committees Look for in MBA Applicants?
The MBA application process can feel very mysterious. What are admissions committees looking for? How do they decide between two applicants who have similar qualifications? And how can you as an applicant better understand how to prepare for MBA applications?
It's worth getting to the bottom of these mysteries, since understanding what admissions committees are looking for will help you learn how to prepare for MBA applications. Luckily, the motives and goals of business school admission officers are less confusing than they may initially appear. While all admissions committees weigh different parts of the application differently, MBA programs are generally looking for the following qualifications in their MBA applicants:
#1: Applicants Who Will Succeed With Coursework
MBA programs are looking for applicants who will succeed with their coursework. MBA programs are often extremely rigorous and taxing. MBA programs are looking for applicants who will be able to not just survive, but thrive in that type of competitive and challenging environment. Programs judge your chances at success by looking at your grades in undergraduate and/or graduate coursework, as well as at your GMAT scores.
Not sure how or what to study? Confused by how to improve your score in the shortest time possible? We've created the only Online GMAT Prep Program that identifies your strengths and weaknesses, customizes a study plan, coaches you through lessons and quizzes, and adapts your study plan as you improve.
We believe PrepScholar GMAT is the best GMAT prep program available, especially if you find it hard to organize your study schedule and don't want to spend a ton of money on the other companies' one-size-fits-all study plans.
#2: Applicants Who Will Add An Interesting Perspective to Their Classes
MBA programs are focused on adding diverse and interesting perspectives to their classes. Adding diverse perspectives helps prepare students for unique situations and creates a more holistic classroom environment. Having a unique experience or area of expertise can help your application stand out from the crowd. Examples of interesting experiences include working in different parts of the world, volunteering with diverse groups of people, or specializing in a unique type of undergraduate research.
#3: Applicants Who Can Get A Job After Graduation
MBA programs want their students to get jobs after graduation. Obviously, all MBA programs want their applicants to be successful and getting a job after graduation is a big part of your success. MBA programs are also ranked based on how many of their students get jobs. Having a higher percentage of students succeed in getting a job will contribute to their higher rankings.
Similarly, MBA programs have often built strong relationships with different companies. They are looking for applicants that these companies will want to hire, so that the program can continue feeding talented students into open jobs.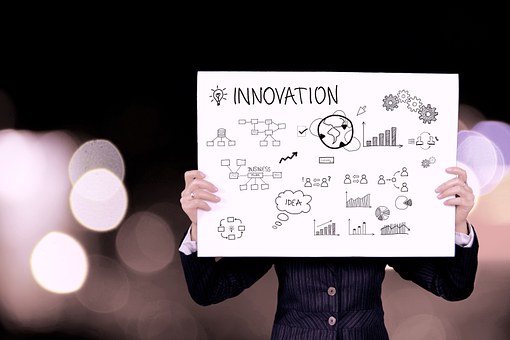 5 Long-Term Tips for MBA Preparation
Preparing for your MBA application is a lengthy process. An MBA admissions committee will look at your history as a student and employee over many years when considering whether or not to admit you. Because admissions committees consider so many factors on your application, it's important to start preparing well before you submit your application. Here are some long-term tips for MBA preparation.
#1: Focus on Getting a High GPA in Your Undergraduate Coursework
Having strong grades in your prior coursework is a strong indicator that you can handle the rigorous coursework of an MBA program. Focus on keeping your GPA high in your undergraduate, and any graduate, coursework. The average GPAs at top schools are between 3.5 – 3.7, so work towards achieving a GPA in that range to be a competitive applicant, or higher, to make your application stand out.
#2: Apply for Competitive, Brand-Name Jobs and Programs
Having a competitive job or internship on your application is a great way to make yourself stand out as an applicant. Large and recognizable companies like Coca-Cola, Disney, and Google are great places to build your professional experience. For instance, interning as an undergraduate with a well-known consulting group like Accenture will help your application because MBA programs are familiar with these companies and often have their own relationships with them. If you've been out of your undergraduate courses and working for some time, having a job at a brand-name company will show that you can handle working with a competitive experience.
#3: Take on Complex and Interesting Roles
Taking on a complex and interesting role in your place of work is another great way to show your skills. If you've taken on a role that gives you a lot of responsibility or a diverse perspective, you'll stand out among other applicants.
Examples of complex, interesting roles include leading a team at your workplace or spearheading an unusual project. Taking on these roles shows that you've got the initiative and work ethic to be a strong MBA candidate.
#4: Build a Track Record of Leadership
MBA programs look for applicants who will be leaders in their fields. As such, building up your track record of leadership will demonstrate that you're interested in leadership roles and capable of taking them on and succeeding in them.
Look for leadership roles at your undergraduate institution, such as being the president of a club or sports team. You can also look for leadership opportunities at your place of work, such as leading a particular initiative.
#5: Build Strong Relationships with Supervisors and Colleagues
Building strong relationships with supervisors and colleagues will help you prepare for MBA applications. You'll look to these people to get detailed, personal letters of recommendation to supplement your application.
Admissions committees rely on recommendation letters because your supervisors and colleagues are very familiar with your work ethic and achievement and can often speak to why you are such a good applicant. Having great letters of recommendation will help you be competitive at top business school programs.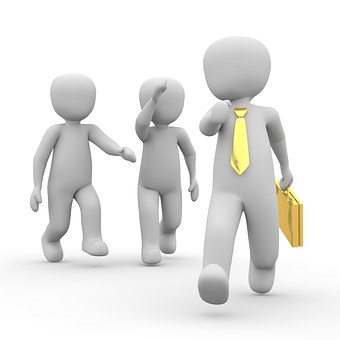 Short-Term Tips for MBA Preparation
In the final year before submitting your MBA application, it's important to take several steps to fully round out your application. In this section, I'll be talking about steps you should take in the year and months immediately before submitting for your MBA.
#1: Study for the GMAT
MBA programs use the GMAT as a way to further assess your academic performance and preparedness. Setting a goal score for the GMAT and studying to achieve that goal score will help you be competitive with other applicants to the MBA program of your choice. As more and more students study for the GMAT, average GMAT scores are rising. It's important that you spend quality time studying for the GMAT to make sure you're matching the scores of other applicants.
#2: Address Any Issues in Your Application
As you're getting ready to submit your application, take some time to think about any issues you have. For instance, are you lacking in leadership roles? Do you have some bad grades in a particular subject areas? If you're lacking in leadership rules, you'll want to take on a project or get involved with an organization in which you can take on some more responsibilities. If you have a low GPA or a few especially bad grades, you may consider taking some post-graduate coursework at a local community college or somewhere else where you can show improvement in your grades.
#3: Work on Creating a Clear Narrative in Your Essays
Essays are a great way to give an admissions committee more insight into who you are as a person. Think about what narrative you want to present to the admissions committees. What story do you want to tell about yourself? What do you think is most important for admissions committee to know? Spend time planning for and crafting a compelling essay that'll help an admissions committee get to know you better.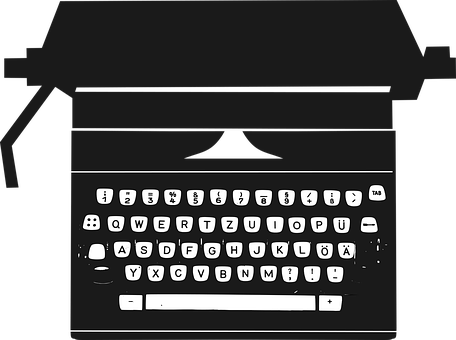 Want to improve your GMAT score by 60 points?
We have the industry's leading GMAT prep program. Built by Harvard, MIT, Stanford, and Wharton alumni and GMAT 99th percentile scorers, the program learns your strengths and weaknesses and customizes a curriculum so you get the most effective prep possible.
Review: How to Prepare for MBA Applications
While MBA admissions criteria may seem confusing, they're actually fairly straightforward. MBA programs are looking for applicants that will succeed in their classes, add a unique perspective to other students, and secure a job after graduation.
You can prepare for MBA applications by developing the skills and achievements that will show MBA admissions committees that you'll thrive in their programs. Focus on building the strength of your application in the long-term by getting good grades and building your professional experience. In the year before your application is submitted, work to achieve a strong goal GMAT score, while addressing any issues in your application and crafting a compelling personal essay.
What's Next?
Many MBA admissions committees prioritize GMAT scores over all other parts of an applicant's application. Wondering how your GMAT scores stack up against other applicants for business school? Learn about the average GMAT scores for different MBA programs to see how you measure up to other people who've applied for admissions.
Looking to boost your GMAT score to become a more competitive applicant at the MBA program of your dreams? Our study plans can help. Our guide to creating your GMAT study plan offers four templates for creating a GMAT study plan to meet your needs.
Concerned about paying for business school, which can be a costly and difficult process? In our guide to GMAT fee waivers, we offer advice for how to save money on your GMAT fees, as well as tips and tricks for saving money at other parts of your MBA admissions process.
Was this helpful? Sign up for FREE GMAT and MBA guides!