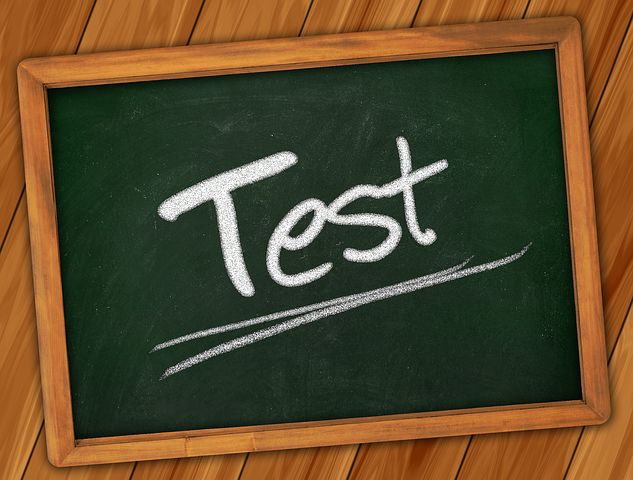 If you've looked at any GMAT study plan or enrolled in any GMAT prep classes, you've probably noticed that the first thing either one will have you do is take a full-length GMAT sample test. That's because taking GMAT practice tests is a great way to establish your baseline skills and monitor your progress as you move towards test day. But where can you find sample tests to incorporate in your GMAT prep?
In this guide, I'll talk about how to use sample GMAT tests to get started with your studying. First, I'll discuss why it's so important to take sample tests in the first place. Next, I'll discuss what makes a good sample GMAT (all sample GMATs are not created equal). Then, I'll give you links to free official and unofficial sample tests you can use. Finally, I'll talk about how you can use GMAT sample tests to further your studying and get you closer to achieving your GMAT goal score.
Why Is it Important to Take GMAT Sample Tests?
Every single GMAT study plan recommends that you take sample tests at regular intervals during your GMAT prep. But why? Why go through the pain of taking this long and arduous test more than once? In this section, I'll talk about why it's so important to take GMAT sample papers.
#1: To Establish Your Baseline Score
It's important to know where you're starting before you begin studying for the GMAT.
First of all, knowing your baseline score will help you determine how many points you'll need to grow to reach your goal score. Similarly, knowing your baseline score can also tell you whether or not your goal score is way off. For instance, if you take a practice test and are ten points away from your goal score, you may want to set a higher goal. On the other hand, if you're 300 points away from your goal score, you may need to adjust your expectations.
Not sure how or what to study? Confused by how to improve your score in the shortest time possible? We've created the only Online GMAT Prep Program that identifies your strengths and weaknesses, customizes a study plan, coaches you through lessons and quizzes, and adapts your study plan as you improve.
We believe PrepScholar GMAT is the best GMAT prep program available, especially if you find it hard to organize your study schedule and don't want to spend a ton of money on the other companies' one-size-fits-all study plans.
Secondly, taking a sample test will help identify what you're good at and what you're bad at. While you may have an idea of your strengths and weaknesses before starting to prep, a sample test will make them super apparent because you'll be practicing the correct number of questions and correct skills for each section. Maybe you're doing really well on the quant section, but you missed every geometry section. Or, you thought you were all set on verbal, but totally bombed sentence corrections. Taking a sample test will help you see where you need to grow so you can make a solid study plan that assesses those weaknesses.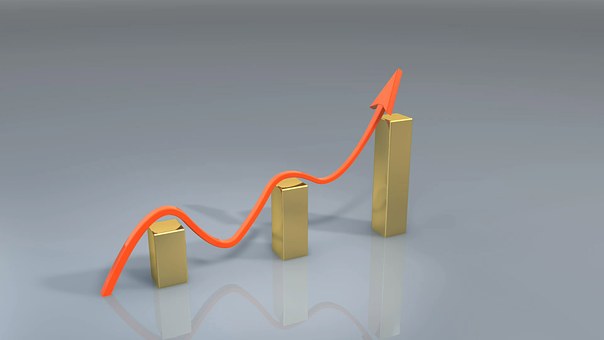 #2: To Monitor Your Progress
Taking regularly scheduled GMAT sample tests during your prep is an important way to monitor your progress. It will help you see if you're on track to meet your goals and where you can make adjustments in your study plan. For instance, if you've prepped for four weeks, take a sample test, and see that you've already gone up 100 points, you might be able to adjust the amount of time you need to study. On the other hand, if you take a sample test and see that you're still really far away from your goal, you might want to increase your studying hours.
You can also track your progress on specific skills. Say you missed a bunch of reading comprehension questions during your first practice test. On your second one, you can check and see how you're doing so that you know if your practice is working.
#3: Learn the Format and Timing of the Exam
The GMAT is an intense exam. It's long, rigorous, and intimidating. By taking full-length GMAT sample tests before test day, you can prepare for the length of the test and build up your stamina. You'll also become familiar with the GMAT's unique formatting, so it won't be new or confusing to you on test day.
What Makes a Good GMAT Sample Test?
All practice tests aren't created equal. When choosing the sample GMAT test you're going to take, look for the following qualities.
#1: Utilizes Same Question Format and Types as the Real GMAT
You want to make sure that your GMAT sample test has questions that are as close to what you'll see on the real GMAT as possible. Of course, the simplest way to ensure your GMAT sample tests are accurate is to use official practice tests from GMAC. However, if you do use unofficial practice materials, you should make sure that both the style and content of the test are very close to those of the real test.
GMAT questions are written in a very specific style. Practicing that style will help you understand what the questions are asking and how to answer them correctly.
The test you choose should also assess the same content as the GMAT. Why waste your time practicing something that won't appear on the actual test? Any unofficial practice tests should have an accurate breakdown of content and question types (e.g., there's a variety of skills tested for each section that mimics the breakdown of skills on the actual GMAT).
#2: Mimics the Difficulty Level of the Real GMAT
Taking a test that mimics the difficulty level of the real GMAT will help you get a clearer picture of your performance range. If you take a test that's too easy or too hard, you might have an unrealistic idea of how well you're doing. You won't be able to make informed decisions about how to adjust your study plan accordingly and could get unnecessarily discouraged or dangerously overconfident.
#3: Is Computerized and Adaptive
The GMAT is given on a computer and is adaptive, which means that questions on the quant and verbal sections will get harder or easier as you answer questions correctly or incorrectly. When practicing, try to take computerized, adaptive tests when possible. Taking a computerized test will help you feel comfortable with testing on a computer for test day. Taking an adaptive test will help you get used to the changing difficulty level of questions and learn to avoid second guessing yourself.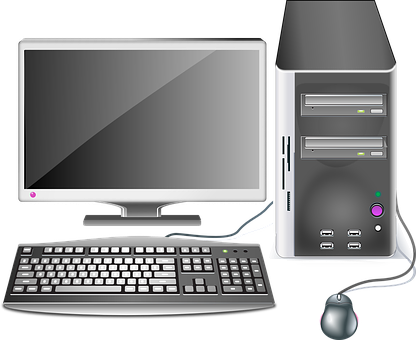 Best GMAT Sample Tests
In this section, I'll walk you through some of the best GMAT sample papers that you can find to practice with. For each, I'll tell you where to find it and discuss some of the positives and negatives of the resource.
Official GMAT Sample Tests
Taking official GMAT sample tests is one of the best things you can do for your prep. Official GMAT sample tests contain real, retired GMAT questions, so the questions are always accurate and the content breakdown is appropriate.
GMATPrep Software by GMAC
This free, downloadable software gives you access to two free practice tests that are built using actual, retired GMAT questions. If you'd like to purchase additional exam packs (each pack contains two extra CATs), you can do so for $50 from GMAC.
This software offers the best, most accurate GMAT sample tests you can get: these tests are almost indistinguishable from the real GMAT. Not only are the questions accurate, the interface and scoring algorithms are as well. If you're only going to take one GMAT sample test, make it this one.
Unofficial GMAT Sample Tests
While sticking to official GMAT materials is the best way to make sure you're taking an accurate GMAT sample test, there are a number of good unofficial resources out there that make solid sample tests as well.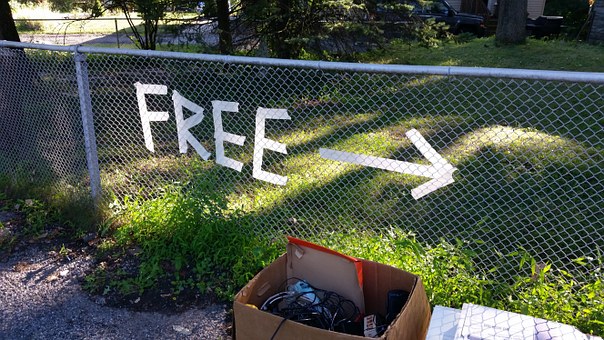 Veritas Prep
Veritas Prep offers one free full-length GMAT practice test with explanations. You can take the full-length test with normal time, or you can add extra time. If you'd like, you can also purchase 6 more tests for $49.
Veritas Prep offers some of the best unofficial practice tests, with accurate GMAT-style questions and in-depth answer explanations that will help you decide what and how to study.
Want to improve your GMAT score by 60 points?
We have the industry's leading GMAT prep program. Built by Harvard, MIT, Stanford, and Wharton alumni and GMAT 99th percentile scorers, the program learns your strengths and weaknesses and customizes a curriculum so you get the most effective prep possible.
Manhattan Prep
Manhattan Prep offers access to one free full-length CAT, with the option of purchasing five additional CATs for $49. Alternatively, you can get access to all six CATs if you buy the bundle of Manhattan Prep guides.
Manhattan Prep's tests have a good adaptive algorithm and solid, quality questions. However, the Manhattan Prep CATs are a bit harder than the actual test, so they're not as helpful for students who are struggling or lack confidence.
GMAT CLUB
GMAT Club offers access to two free CATs, which include extensive analytics and detailed answer explanations to help you understand why you're missing questions. You can also purchase a $79 subscription to access an additional 26 quant CATs and seven verbal CATs.
GMAT Club' s questions are accurate but challenging, making them a helpful resource for those looking to really test their skills and practice with especially tricky problems. However, these tests are not full-length GMAT exams. None of GMAT Club's CATs include the integrated reasoning or analytical writing assessment sections. Similarly, the tests are offered one section at a time, so you'll take the verbal section and the quant section in isolation, not continuously.
Kaplan
Kaplan offers two types of free full-length online GMAT practice tests: self-proctored and instructor-proctored. For the self-proctored test, you'll receive your scores and answer explanations to peruse at your leisure. For the instructor-proctored exam, you'll get your scores, and then work with an instructor in real-time online to get answer explanations. Both the self-proctored and instructor-proctored exams are free, but you can purchase six additional CATs for $30.
Kaplan tests are generally fairly accurate, but they have some questions that are either a little different in format or content from the GMAT. For example, you may seem some questions that ask about math skills that aren't tested on the real GMAT.
The Economist
The Economist offers one free full-length CAT if you sign up for a seven day free trial of the Economist's GMAT tutoring.
This CAT has solid questions, accurate scoring, and adaptive questions. However, you can only access one CAT through the Economist, so you won't be able to aggregate your test-taking data and analyze your improvement the way you can with many of the other options on this list.
How to Use GMAT Sample Tests to Further Your Prep
Now that you've learned where to take the best free GMAT sample tests, here are some tips for how to incorporate these practice tests into your studying.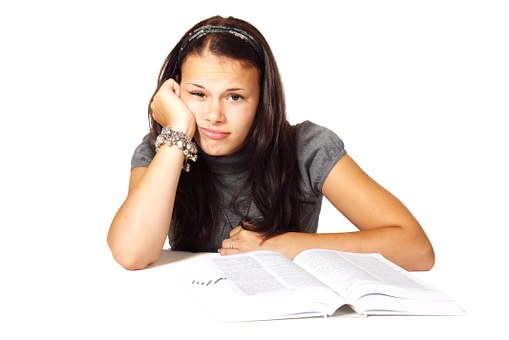 #1: Take a Sample Test Before You Begin Studying
Taking a sample GMAT test before you start your prep will help you target the areas you need to work on and develop a baseline score from which you can grow. When you take your first sample test, you'll see which kinds of questions you got wrong and which kinds of questions you got right. For instance, you may see that you do well on geometry questions, but struggle with algebra. Having a detailed analysis of your strengths and weaknesses will help you decide what to focus on when you start your prep.
#2: Schedule Sample Tests Into Your Prep
When creating your customized GMAT study plan, make time to schedule sample tests into your prep. You'll want to take the tests regularly, but you don't need to worry about taking them every single week. Depending on how long your study schedule is, you can take sample tests bi-weekly or monthly. Check out our GMAT study plan guide (coming soon) to learn more about how to build a study schedule.
#3: Mimic Test-Day Conditions
When you take a sample GMAT test, do your best to mimic test-day conditions. That means putting your phone away, finding a quiet place to work with no interruptions, and taking the test in one sitting, with only the scheduled breaks.
Want to Identify YOUR GMAT Strengths and Weaknesses?
Our proprietary GMAT Diagnostic Assessment creates a customized study plan for you that takes you from registration all the way to test day! It is included with every account and proven to significantly maximize your score.
Get your personalized assessment as part of your 5 day risk-free trial now:
Mimicking test day conditions is important for a number of reasons. For one thing, it helps you feel prepared for test day. By working with no interruptions and taking the test in one sitting, you'll be able to get a more accurate prediction of how you'll do when you take the actual GMAT.
Taking the test in one sitting also helps you build your endurance. The GMAT is a long test, and you should practice paying attention and focusing for the duration of the exam, just the same way you would have practice long runs to build your strength before a marathon.
Finally, turning off your phone ensures that you're not distracted and that you're not tempted to look up tips or hints for anything that you're struggling with. You won't be able to look things up on test day, so don't do so when you're practicing.
#4: Supplement Practice Tests With Practice Question Sets and Drills
While taking practice tests is a great way to measure your skills, supplementing these practice tests with regular work on practice question sets and drills will help take your GMAT practice to the next level. By utilizing practice question sets and drills, you'll be able to hone in on specific targeted practice areas that you can improve on.
#5: Familiarize Yourself With the GMAT's Format
One of the best things about taking practice CATs is that you'll be able to improve your familiarity with the GMAT. Make sure that you take time during and after each GMAT sample test to note different features on the test. What do you click to submit answers? Where can you find a calculator on the integrated reasoning section? What happens is you skip a question? Paying attention to these smaller details will help you feel prepared and comfortable on test day.
What's Next?
Looking to make a killer GMAT study plan? Check out our in-depth guide to crafting your own GMAT study plan.
Want to learn more about the best online practice for the GMAT? Take a look at our review of the best online GMAT practice.
If you're looking for more content review in your prep, check out our guide to the best GMAT books.
Was this helpful? Sign up for FREE GMAT and MBA guides!