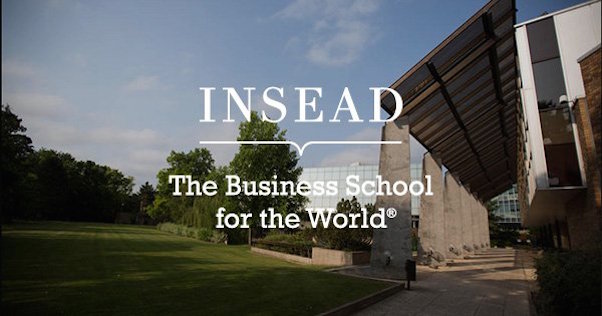 Well-known as one of the best international business schools, INSEAD offers an innovative, rigorous one-year MBA program for admitted applicants from around the world. If you're hoping to secure admission to INSEAD, you need to pass their lengthy admission process, which includes multiple interviews and a thorough review of your academic and professional career. One of the most important parts of your INSEAD application is your GMAT score.
Because INSEAD is only a one year program, admissions officers are especially concerned with making sure that admitted applicants have the academic background to hit the ground running with their MBA studies. If you want to get an INSEAD MBA, GMAT scores are an important part of showing that you've got the academic chops to succeed.
So, what's the average INSEAD GMAT score? Does INSEAD have a minimum GMAT score requirement? And how can you use your GMAT score to predict your chances of admission to INSEAD?
In this article, I'll explain what INSEAD is known for and how competitive it is for MBA students. Then, I'll talk about whether or not there's a GMAT INSEAD score requirement, help you figure out how to use your score on the GMAT for INSEAD admission, and give you tips on how to reach the recommended INSEAD GMAT score
What Is INSEAD Known For?
Established in 1957, with its first class of MBA hopefuls arriving at its Fontainebleau campus in 1959, INSEAD is an extremely well-respected business school with a decidedly international focus. Today, INSEAD has campuses in Europe, Asia, and the Middle East, with faculty members from over 40 countries. INSEAD aims to create a truly global experience for its students, by bringing together students, faculty, and ideas from around the world.
Not sure how or what to study? Confused by how to improve your score in the shortest time possible? We've created the only Online GMAT Prep Program that identifies your strengths and weaknesses, customizes a study plan, coaches you through lessons and quizzes, and adapts your study plan as you improve.
We believe PrepScholar GMAT is the best GMAT prep program available, especially if you find it hard to organize your study schedule and don't want to spend a ton of money on the other companies' one-size-fits-all study plans.
INSEAD has an excellent reputation for its rigorous, one-year MBA program and has been ranked the #1 international business school for the last two years in a row by the Financial Times. Some of the factors contributing to INSEAD's #1 ranking are the high level of international mobility of its students, its international course experience, and the average salary students receive upon graduation.
Alums celebrate their experience at INSEAD as an intense academic and social experience that gives students many opportunities to travel and learn around the world.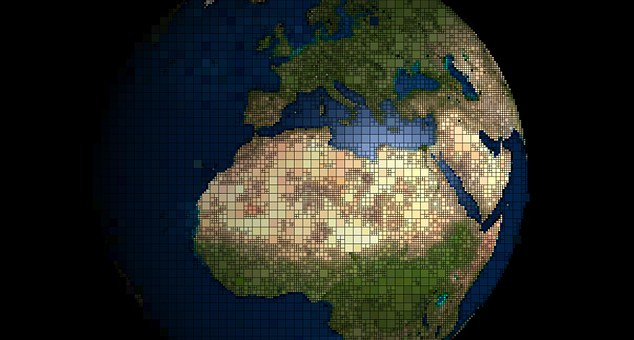 How Competitive Is INSEAD?
INSEAD is a highly competitive school; however, it has declined to report how many applications it receives every year, how many applicants are admitted every year, and its overall acceptance rates.
Why would INSEAD decline to report its admission rates? The best guess is that INSEAD's acceptance rate is much higher than that of the very best US-based MBA programs. Business school admission counselor insiders say that INSEAD accepts around 31% of its applicants every year, whereas Stanford, which is the #2 ranked business school in the world by the Financial Times, only accepts around 7% of applicants. It could be that officials at INSEAD don't want it to seem less competitive than schools like Stanford, Wharton, or Harvard because of its higher acceptance rate.
All of that being said, acceptance to INSEAD is incredibly difficult. As I mentioned before, INSEAD has a rigorous admissions process that includes several interviews and a thorough review of your professional, personal, and academic experiences. INSEAD has some stringent, unique requirements of its applicants, like its requirement that all applicants speak at least two languages fluently at the time of their application or that applicants demonstrate international motivation.
What's the GMAT INSEAD Score Requirement?
The average INSEAD GMAT score of admitted applicants is 708, which is the highest average GMAT score of any international MBA program. While there isn't a minimum INSEAD GMAT score requirement, it recommends that applicants aim for at least a 75th percentile GMAT score to be considered, which is 650. INSEAD also recommends that its students hit the 75th percentile for both the quant and verbal sections, and score a 6 or higher on the integrated reasoning section.
In 2017, the average INSEAD GMAT scores of admitted applicants was 708, with a total range from 620 to 780. Over the past few years, INSEAD's average GMAT scores of admitted applicants have been on the rise, as shown in the chart below.
| | |
| --- | --- |
| Year | Average GMAT Score of Admitted INSEAD Applicants |
| 2017 | 708 |
| 2016 | 705 |
| 2015 | 701 |
As you can see, the average GMAT score of INSEAD admitted applicants has risen by three or more points every year for the last three years. As you're planning for the 2018 admission season, you can expect that INSEAD's average GMAT scores will be on the rise again.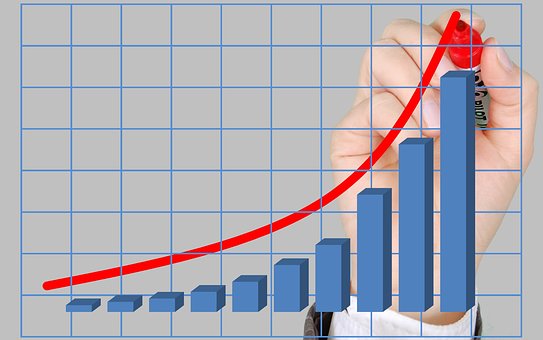 How Does Your GMAT Score Affect Your Chances of Admission to INSEAD?
Check out the table below to estimate your odds of admission to INSEAD based on your GMAT score.
| | |
| --- | --- |
| Your GMAT Score | Odds of Admission to INSEAD |
| 750 | 62.5% |
| 730 | 47.5% |
| 710 | 32.5% |
| 690 | 17.5% |
| 670 | 4% |
As you probably assumed, the higher your GMAT score, the higher your chances of being accepted to INSEAD. We recommend hitting at least a 730 to really improve your chances of admission to INSEAD. If you're achieving a 710, you only have a 32.5% chance of admission. However, if you improve just 22 points to 730, you'll have almost a 50% chance of admission. The more points you can get, the better you'll stand out from other applicants.
How to Improve Your GMAT for INSEAD Admissions
If you're not quite scoring the 730 on the GMAT you need to meet the INSEAD GMAT MBA score we recommended for admission, don't worry. There are steps you can take to bring up your GMAT score and dramatically increase your odds of acceptance to INSEAD.
If You Need to Improve 1-20 Points…
If you only need to improve 20 or fewer points to hit 730, congratulations! You're already very close to achieving your goal GMAT score for acceptance to INSEAD.
In order to hit that 730 target, you should study for at least 50 hours. Keep in mind the following tips as you study:
Focus on your weak points. You're already scoring at a high level, so you likely just need to improve on a few question types or content areas. Spend time pouring over the questions you got wrong on full-length practice tests to find out your weak areas and drill those skills.
Take practice tests. Taking a full-length GMAT practice test is the best way to build your endurance for test day, as well as your familiarity with the GMAT. Make taking practice tests a regular part of your prep.
Consider hiring a tutor to work on the few areas of weakness you have. Sometimes, a tutor can help you learn new ways to solve tricky problems.
If You Need to Improve 21-50 Points…
If you're scoring between 680 and 709, you're on your way to achieving the recommended INSEAD GMAT score of 730. An improvement of up 50 points is totally achievable if you're willing to show up and put in the work.
In order to improve up to 50 points, you'll need to put in at least 100 study hours. Follow these tips to make the most of your practice time:
Learn test strategy. If you're around 50 points below your goal score, learning test strategy can seriously help you. Review strategies for every section and question type that you'll see on the GMAT and practice employing those on both practice sets and full-length GMAT practice tests.
Drill content weaknesses. Spend time focusing on the content areas that are giving you trouble. You can make up some serious points if you can master those weaknesses.
Follow a specific plan. Studying for 100 hours is a serious time commitment. Take your GMAT prep seriously by finding and sticking to a concrete GMAT study plan. If you don't know where to start, our GMAT study plan guide offers you four options.
If You Need to Improve 50-100 Points…
Improving over 50 points on the GMAT is challenging, especially if you've already been preparing for the GMAT for some time. So, if you're scoring below 680, you'll need to put in a lot of work if you're hoping to meet the recommended GMAT INSEAD MBA score.  However, it's not possible. If you plan for 150 hours of study time and follow these tips, you'll be on your way to reaching your goals.
Take a full-length practice test to diagnose weaknesses. Likely, you still have some serious GMAT content gaps. You should take a full-length practice test, in one sitting, and spend a few hours reviewing your results and making note of what types of questions you got wrong. Reviewing your results will help inform what you focus on during your prep.
Do a lot of practice. To improve this much, you'll need to practice. A lot. Spend good, quality time every week doing real or realistic GMAT practice questions. Use flashcards and other study aids to master other skills.
Consider other schools. If you have to improve this much, you may want to consider applying to some safety schools that have lower average GMAT requirements than INSEAD. As I mentioned previously, INSEAD has the highest average GMAT score of any international business school, so if you're looking to study abroad, there are plenty of options to explore. You can also apply to hundreds of schools domestically that have lower average GMAT scores than INSEAD.

What's Next?
Applying somewhere else besides INSEAD and wondering about your chances of admission? Our in-depth guides to Stanford and UCLA (coming soon!) tell you the GMAT scores needed for admission to each school and offer tips for improving your score if you're not quite at your target yet.
Want to improve your GMAT score by 60 points?
We have the industry's leading GMAT prep program. Built by Harvard, MIT, Stanford, and Wharton alumni and GMAT 99th percentile scorers, the program learns your strengths and weaknesses and customizes a curriculum so you get the most effective prep possible.
If you need to improve your GMAT score for admission to INSEAD, you need to follow a well-crafted GMAT study plan, which will help you know what to study and when. Our GMAT study plan guide offers four different GMAT study plans that you can choose from, based on how many points you want to improve and how much time you have to study.
Already reached your GMAT goal score? Congratulations! The next step is to make sure that all the schools you're applying to have received your GMAT scores so that they can accurately evaluate your application. Our GMAT study plan guide offers four different GMAT study plans that you can choose from.
Was this helpful? Sign up for FREE GMAT and MBA guides!