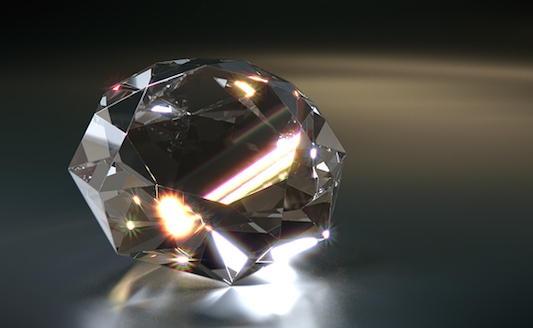 Unlike a diamond, a GMAT score isn't forever. But how long do GMAT scores last, exactly? After five years, GMAT scores are no longer valid for business school admission. After 10 years, you can't even see them!
If you're applying to a business program, you'll need to send scores that are five or fewer years old. Read on to find out the exact policies around how long GMAT scores last and how these policies affect your test-taking schedule.
First, let's take a closer look at the rules for GMAT score validity.
How Long Are GMAT Scores Valid?
GMAT scores are valid for five years from the date you took the test. You can sign into your account at MBA.com to see any GMAT scores that you accepted in the past five years.
If you want to see scores from a GMAT that you took more than five but fewer than 10 years ago, then you can gain access to them via a special score report request. You'd have to call customer service and pay a fee of $28. This hard copy score report is mostly available for your own benefit, since business schools won't accept GMAT scores that are older than five years.
Not sure how or what to study? Confused by how to improve your score in the shortest time possible? We've created the only Online GMAT Prep Program that identifies your strengths and weaknesses, customizes a study plan, coaches you through lessons and quizzes, and adapts your study plan as you improve.
We believe PrepScholar GMAT is the best GMAT prep program available, especially if you find it hard to organize your study schedule and don't want to spend a ton of money on the other companies' one-size-fits-all study plans.
If you took the GMAT over a decade ago and want to see your scores just for old time's sake, then hopefully, you wrote them down. Any GMAT scores that are 10 years or older scores are long gone. You wouldn't be able to get ahold of them unless you kept your own personal record.
As you just read, you can access scores that are older than five years (but younger than 10), but business schools probably won't accept them. How long are GMAT scores valid for business schools?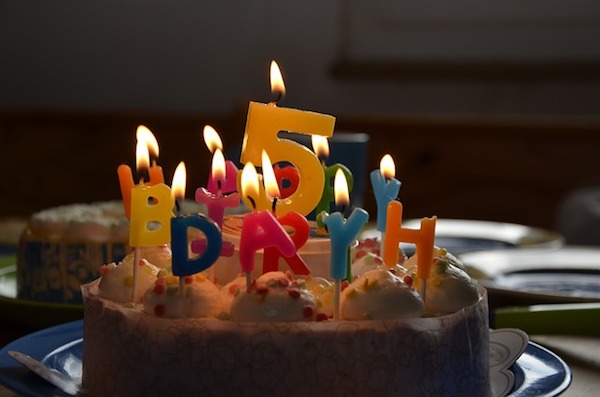 Will Business Schools Accept Old GMAT Scores?
Business schools consider GMAT scores to be valid for five years. This five-year mark typically starts five years prior to a school's application deadline. Any scores older than that don't fulfill application requirements.
Harvard Business School, for example, had a Round 1 admissions deadline of September 7 in 2016. To apply, students had to send scores from a GMAT taken after September 7, 2011.
Stanford Business School has a similar policy. To apply for its Round 1 September 21, 2016 deadline, students had to have taken the GMAT on or after September 21, 2011.
Most schools set the cutoff five years prior to their application deadline. If you're not sure if your scores make the cut, you should contact the admissions office to learn more. They should be able to tell you the exact date from which GMAT scores are considered valid.
While most schools will accept GMAT scores that are five years old, a few only want scores from the "Next Generation GMAT," the redesigned version that was introduced in 2012.
Columbia Business School, for example, says that scores are valid for five years, but then it adds this caveat: "Both the Analytical Writing Assessment (AWA) and Integrated Reasoning (IR) sections are required if you take the GMAT."
Since the IR section was introduced in 2012, GMAT scores from 2011 wouldn't be valid. Old GMAT scores only count if they come from a test taken in or after June 2012, as that was the first month that the GMAT contained Integrated Reasoning.
If you're solely concerned with accessing your GMAT scores, then all you need to know is that they'll stay in your MBA.com account for five years. If you're using them to apply to business school, though, then you should contact admissions offices to make sure you know any school-specific policies.
In other words, don't assume that there's a one size fits all rule when it comes to GMAT score validity in business school admissions. Each school is different, and each can set its own rules. Make sure you know what they are before applying.
Now let's say that you took the GMAT more than once in the past few years to improve your scores. Will business schools see all your scores from every time you sat for the GMAT?
Do Business Schools See All Your GMAT Scores?
When you take the GMAT, you have the option of keeping or canceling your scores. Right after you finish taking the exam, you'll see your unofficial score report with your IR, Quantitative, Verbal, and total scores (everything but Analytical Writing Assessment). Based on these scores, you can decide whether to keep or cancel the test.
In past years, business schools could see that you canceled scores from a test sitting. As of 2015, though, canceled scores are no longer indicated on score reports. Even canceled scores from tests taken prior to 2015 will no longer appear on score reports.
You don't have to worry about schools knowing how many times you took the GMAT. If you crashed and burned during your first try, no one has to know but you.
You also now have the option to reinstate canceled scores from any test taken on or after January 1, 2014 for a fee of $50. You can reinstate scores up to four years and 11 months from your test date. This reinstatement period is a month shy of five years to allow time for processing your request.
Want to improve your GMAT score by 60 points?
We have the industry's leading GMAT prep program. Built by Harvard, MIT, Stanford, and Wharton alumni and GMAT 99th percentile scorers, the program learns your strengths and weaknesses and customizes a curriculum so you get the most effective prep possible.
Now that you have a sense of the rules around GMAT scores, let's consider what they mean for your planning. How do these policies around score validity, cancellation, and reinstatement affect your test taking schedule?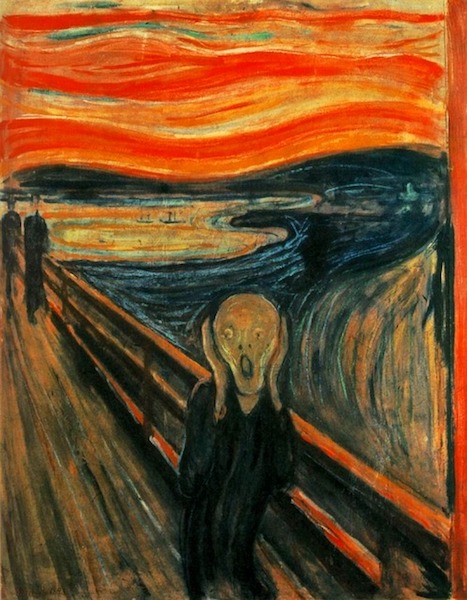 How Do GMAT Score Policies Affect Your Schedule?
The five-year rule for GMAT scores doesn't affect most people's test taking schedule a great deal. Generally speaking, people start preparing for the GMAT when they decide to go to business school, so they don't have to worry about their scores being too old.
There are three main scenarios when GMAT score policies might affect your plans. Read on to see if any of them apply to you.
Scenario #1: You're Worried Your Scores Are Too Old
If you took the GMAT years ago and are unsure if your scores are still valid, then you should check with each business school that you're applying to. That way, you can confirm that you're meeting individual, school-specific application requirements.
Most schools will accept scores that you took five years prior to their Round 1, Round 2, or Round 3 application deadline. Others only want scores from the most recent version of the GMAT, which was first administered in June of 2012.
You could start by looking for this information on each school's admission website. If you can't find it there, then you should email or call up the admissions office and ask about its GMAT policy.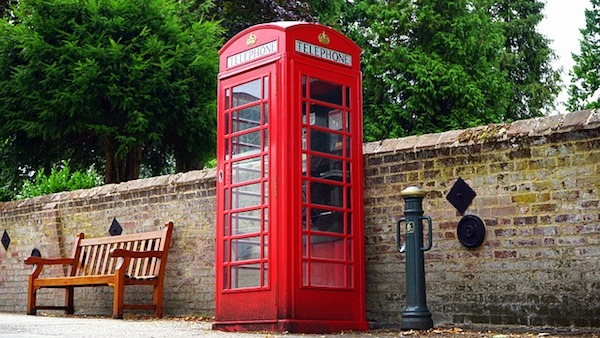 Scenario #2: You Want to Take the GMAT as an Undergraduate
If you're an undergraduate thinking about taking the GMAT, you should consider whether you'll be applying to business school within five years. Most applicants have at least two to three years of work experience on their resume before applying, so you might be cutting it close.
As long as you meet the five-year cutoff, taking the GMAT during or right after college can be beneficial. Since you'll still be in academic mode, you may not have to study as much as you would if you waited until several years after graduation. Your math, verbal, and test-taking skills might be as sharp as they'll ever be.
If your plans change in subsequent years, you can always take the GMAT again, as long as you are able to pay the $250 registration fee again or get a voucher that covers all or part of the cost.
Scenario #3: You Need to Reapply to Business Schools
Finally, this five-year rule for GMAT validity is useful if you don't get into business schools the first time around and decide to try again the following year. You won't have to take the test over again, because you can send the same results along with your new applications.
The only reason you would take the GMAT again is if you seek higher scores. Otherwise, your scores will be just as valid for the following year's admissions as they were for the current year's, as long as they haven't passed the five-year mark.
Want to Identify YOUR GMAT Strengths and Weaknesses?
Our proprietary GMAT Diagnostic Assessment creates a customized study plan for you that takes you from registration all the way to test day! It is included with every account and proven to significantly maximize your score.
Get your personalized assessment as part of your 5 day risk-free trial now:
Unless any of the above three scenarios apply to you, the five-year rule of GMAT score validity probably won't affect your test taking plans all that much. As we finish up, let's go over some key points you should remember regarding our original query, How long are GMAT scores valid?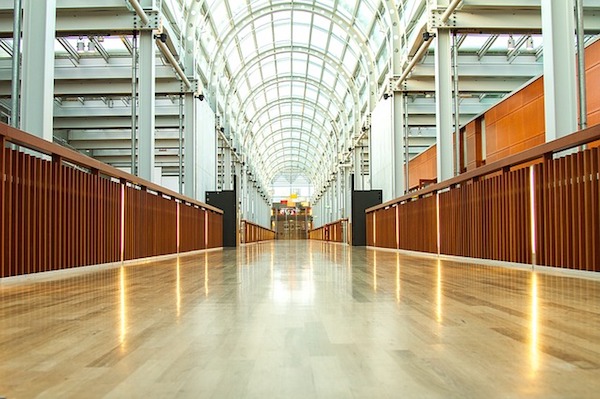 How Long Do GMAT Scores Last? Final Thoughts
When asking ourselves, "how long do GMAT scores last?", it's useful to come at the question from two angles.
First, we can think about how long the Graduate Management Admission Council (GMAC) holds onto GMAT scores. GMAC keeps GMAT scores for five years, and you can access them online or over the phone. The organization also allows you to request a special score report for GMAT scores between five and 10 years old.
The second angle we should consider is how long GMAT scores are valid for business schools. Like GMAC, most business schools accept scores up to five years old. This five-year cutoff typically starts five years from the application deadline.
Because each school sets its own rules, you need to check requirements on a school by school basis, especially if you're worried about your scores being too old.
What about if you're interested in taking the GMAT, but don't have any concrete plans to apply to business school yet? In this case, you may opt to take the exam if you feel you could get an especially strong score.
As long as you apply within five years, your scores will meet the application requirement. There doesn't seem to be any advantage to sending scores that are a year old compared to scores that are three years old.
This five-year rule can be useful for anyone who wants to take the GMAT early and then be free to focus on the rest of their business school applications. As long as you fulfill business school requirements, then you can feel confident sending off your GMAT score reports.
What's Next?
When you take the GMAT, you'll have to decide whether to keep or cancel your scores. But what makes a good GMAT score? Check out this guide to find out.
What's a competitive GMAT percentile for business school? Consult this guide to see how GMAT section scores and total scores match up with percentiles.
Are you scoring at or above average on your practice tests? This article on average GMAT scores explains what scores you need to stand out from the pack.
Was this helpful? Sign up for FREE GMAT and MBA guides!