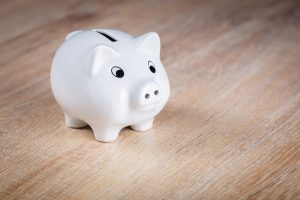 Applying to the GMAT can be expensive. There are fees for just about everything, and the costs can quickly add up. GMAT prep can be especially costly, whether you're investing in prep courses, software, tutoring, or even books. If you're concerned with keeping your expenses low, studying for the GMAT can seem daunting.
The good news is that there are many high quality GMAT resources available that are free or low cost. In this guide, I'll take you through the very best free GMAT prep resources, from practice tests to apps, and offer suggestions for ways to save money while you study.
Can I Really Study for the GMAT for Free?
In a word: yes.
It's definitely possible to study for the GMAT for free. There are numerous free GMAT resources out there, including free GMAT practice tests and free GMAT practice questions, study plans, content review, apps, forums, and flashcards. All of these tools are easily accessible if you have an Internet connection. In the next section, I'll give my recommendations for the best free resources you should use.
While there are many free GMAT resources out there, spending a little bit of money for supplementary resources can really help further your test prep. For instance, instead of purchasing a prep book that covers the entire GMAT, you can buy one that only focuses on a specific section that's giving you trouble. Section-specific books tend to be much cheaper than test prep books that cover the entire GMAT and will offer you targeted strategies and content review on the topic areas that you struggle with the most. Later in the article, I'll suggest other cost-effective ways to supplement your prep.
Not sure how or what to study? Confused by how to improve your score in the shortest time possible? We've created the only Online GMAT Prep Program that identifies your strengths and weaknesses, customizes a study plan, coaches you through lessons and quizzes, and adapts your study plan as you improve.
We believe PrepScholar GMAT is the best GMAT prep program available, especially if you find it hard to organize your study schedule and don't want to spend a ton of money on the other companies' one-size-fits-all study plans.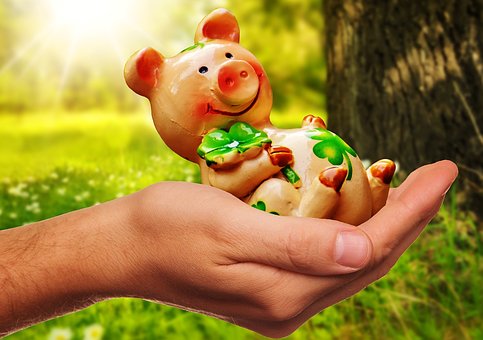 Best Free GMAT Prep
There are tons of free GMAT prep resources. However, as with any GMAT study material, you want to make sure that any resource is high quality. It's important to use accurate materials that really prepare you for the content and format of the GMAT. In this section, I'll tell you about the best free GMAT prep resources you can use.
Best Free GMAT Practice Tests
Taking a free GMAT practice test is a great way to assess your skills and prepare for test day. By taking a full-length GMAT practice test, you'll be able to track your progress towards your goal score and see which areas of the test are giving you trouble.
GMATPrep Software by GMAC
This free, downloadable software gives you access to two free practice tests that are built using actual, retired GMAT questions.
If you'd like to purchase additional exam packs, you can buy two additional tests for $50 from GMAC.
Taking official GMAT practice tests is one of the best things you can do for your prep. Official GMAT practice tests contain real, retired GMAT questions, so the content and format will be accurate. Unfortunately, the GMATPrep Software doesn't offer great answer explanations. Most of the answer explanations are quite short, and don't get into any of the theories or strategies behind the questions.
Veritas Prep
Veritas Prep offers one free full-length GMAT practice test with explanations. You also have the option to purchase six more practice tests for $49. If you become a premium member of Veritas Prep, you'll get access to seven practice tests for free.
The test is computer-adaptive, just like the real GMAT. Veritas Prep is known for having accurate GMAT questions and in-depth explanations that will help you decide what and how to study.
Manhattan Prep
Manhattan Prep offers access to one free full-length GMAT with a detailed score report and analysis. You can purchase five additional, full-length GMATs for $49. All of Manhattan Prep's free GMAT practice tests are computer-adaptive, just like the real exam.
Manhattan Prep's tests have a good adaptive algorithm and solid, quality questions. The score report will help you know what you need to study and what you're well-prepared for.
KAPLAN
Kaplan offers two types of free full-length online GMAT practice tests: self-proctored and instructor-proctored. You can also purchase six additional CATs for $30 through Kaplan.
For the self-proctored test, you'll receive your scores and answer explanations to peruse at your leisure. For the instructor-proctored exam, you'll get your scores, and then work with an instructor in real-time online to get answer explanations. Kaplan is generally fairly accurate, but does have some problems with having questions that are either a little different in format or a little off from GMAT core content.
Best Free GMAT Practice Questions and Content Review
It's important to supplement your free GMAT practice tests with free GMAT practice questions that target specific skills and content areas. Good free GMAT practice questions will help you go over different topics that you'll see on exam day.
GMAT Mini Quiz
The GMAT mini quiz offers six real, retired GMAT questions for you to practice with. Each question comes with explanations. The answer explanations are very short, without much depth.
If you're struggling with content, you'll need to supplement this resource with other, more in-depth content tools. However, using real GMAT questions is an important part of your prep, so make sure you take a crack at these questions as you're getting ready for the GMAT.
Khan Academy
Khan Academy is a great free resource that offers in-depth video explanations of different GMAT quant concepts. The GMAT videos on Khan Academy work through over four hundred questions that are presented in the official GMAC review guide. These videos will help you understand how to solve each of these questions and give you overall strategies for approaching similar questions on the GMAT quant section.
While Khan Academy does offer solid quant content, it also has many cons as a resource. Khan Academy doesn't offer practice questions of its own, and its videos only expose you to one teaching style. Similarly, the GMAT topics on Khan Academy only cover content from the GMAT quant section. You can find help for grammar and reading review on Khan Academy itself, but it won't be tailored to the GMAT specifically. You'll need another resource if you're looking for help on the GMAT verbal section.
Want to improve your GMAT score by 60 points?
We have the industry's leading GMAT prep program. Built by Harvard, MIT, Stanford, and Wharton alumni and GMAT 99th percentile scorers, the program learns your strengths and weaknesses and customizes a curriculum so you get the most effective prep possible.
Platinum GMAT Club
Platinum GMAT Club offers a free online question bank of over 250 GMAT practice questions. You can use this resource to practice specific skills, as they breakdown questions by type and content covered, which allows you to target your prep to the areas that you struggle the most with.
However, the formatting of Platinum GMAT Club questions isn't the best. The online format of Platinum GMAT Club's free GMAT practice questions is very different than what you'll see on test day. Other resources, like GMATPrep, Veritas Prep, and Manhattan Prep, offer paid resources that better replicate the real GMAT question format. Knowing what the test will actually look like on test day is a great way to feel prepared for the exam.
Best Free GMAT Apps
Apps are a great way to take your free GMAT prep on the move. Having your GMAT prep available on your smartphone lets you practice any time, any place. These free GMAT apps are great resources to use as you're preparing for the GMAT.
Prep4GMAT
The Prep4GMAT app (or Ready4GMAT on Google Play) is a great free resource with question banks, lessons, and flashcards. There are a number of different features on the app that can help you in your prep. The lessons help you master the content behind each question, while the question banks allow you to target your prep towards the specific areas you struggle with. The flashcards are great for quick and easy review, and the questions have an X-ray feature that allows you to highlight key words, which help you understand how to solve a question.
There are several spelling errors in the app, as well as several questions that have the wrong answers marked correct. Users have also reported that the newer versions of the app (specifically the version available on Google Play) can be buggy and shut down often.
Complete GMAT Video Course App from Veritas
The Veritas Prep GMAT on Demand app explains GMAT concepts and questions through a series of videos that you stream or download to the app. Videos are divided into 12 modules. While the modules cover verbal and quantitative subjects, most modules focus on math topics, such as arithmetic, statistics and combinations, or geometry. Most of the app's videos are free, but some are available at an extra cost.
This app only allows you to watch videos – you don't get access to any practice questions. For that, you'll need another app. The videos also take a long time to download and can be buggy on newer smartphones.
GMAT Question Bank from Veritas Prep
The Veritas Prep GMAT Question Bank gives you access to realistic GMAT questions across all areas of the GMAT, including Integrated Reasoning. You can tailor your own quizzes by the number and types of questions, which allows you to target your prep. You can compare your own performance against that of other test-takers. The rigor and variety of the questions is quite strong.
However, the app doesn't give you access to many questions on its free version. You'll have to pay for more questions. The quizzes also aren't adaptive, like the actual GMAT. The questions can be difficult to see in mobile formatting, as well.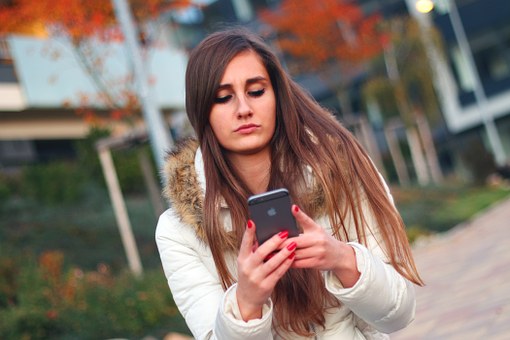 Other Awesome Free GMAT Resources
In addition to more traditional resources like books, question banks, and apps, there are a number of other great free GMAT prep resources available. Forums are awesome places to ask questions and find tips from other test-takers or test experts. Flashcards are useful tools to take your prep on the go. Check out the resources I've suggested below to supplement your GMAT test prep.
Forums
There are some really great GMAT forums out there, specifically Beat the GMAT and GMAT Club, which provide great places for MBA applicants to come together and share strategies.
There are many pros to these forums: first and foremost, the forums are great because they aggregate and review resources. You'll be able to find reviews on virtually every single GMAT prep book, software, app, etc, so that you know what to use in your prep. You can also find section-specific question sets, places to ask questions (content, application, and prep-related), and moral support from other test takers.
Want to Identify YOUR GMAT Strengths and Weaknesses?
Our proprietary GMAT Diagnostic Assessment creates a customized study plan for you that takes you from registration all the way to test day! It is included with every account and proven to significantly maximize your score.
Get your personalized assessment as part of your 5 day risk-free trial now:
The forums can be clunky to navigate if you're looking for something specific. Try running a Google search for a specific topic (such as "gmat club geometry tips") or use the forums' own search functions to narrow down the hundreds of results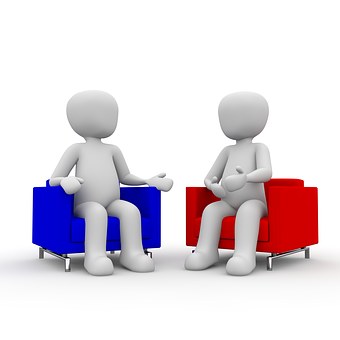 Flashcards
Flashcards are a great tool to help your prep. You can use flashcards anytime, anywhere, to review quick concepts, like math formulas or idioms. Magoosh offers free online flashcards to help with quantitative problems or with idioms for the verbal section. You can download these flashcards online or as an app for iPhone or Android. They aren't full-length GMAT questions, but rather drills that can help build your foundational knowledge. GMAT Club and Beat the GMAT also offer flashcards to test your verbal and math skills.
How To Save Money While Studying for the GMAT
While it's possible to study with only free GMAT prep resources, there are plenty of costs associated with taking the GMAT and applying for an MBA program. Here are some tips for how to save money while studying for the GMAT, while also supplementing your free GMAT practice questions and test with some low-cost options to maximize your score.
#1: Take Out Books From the Library
The library! That magical place where you can get free access to hundreds of books! The library's a great place to look for GMAT resources. Most libraries have test prep sections, where you can find copies of GMAT prep books that you can use to supplement your prep. Taking a book out from the library is a great way to get access to top-notch instructional materials for free.
However, there are definitely some cons to taking books out of the library. If you take a book out of the library, you'll likely have a time limit on how long you can borrow it. You may be able to renew the book to keep it for longer, but if there's a waiting list, you'll have to return the book so the next borrower can use it.
You also can't (and shouldn't) write in library books or remove any of the pages. You'll have to take notes separately and answer practice questions on separate sheets of paper. Using extra paper isn't a huge deal, but it may be annoying if you want to minimize the supplies you're using.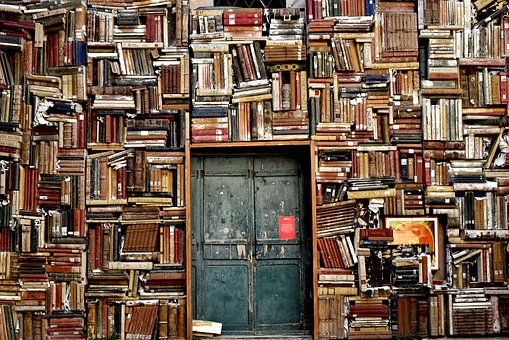 #2: Schedule Carefully to Minimize Fees
The GMAT is an expensive test. It costs $250 every time you take the GMAT. If you miss or can't make your test date, you don't get your money back. You'll have to pay another $250 to reschedule the test.
When you're thinking about when to take the GMAT, make sure you carefully consider your schedule, taking into account application deadlines and the amount of time you'll need to prep. Scheduling an inconvenient date can be a costly mistake. For more information on how to schedule your GMAT test, check out our in-depth guide.
#3: Apply for a GMAT Fee Waiver
As I mentioned before, with a $250 registration fee, the GMAT is an expensive test. However, you can apply for a GMAT fee waiver to subsidize your testing costs.
Unfortunately, obtaining a GMAT fee waiver can be a time-consuming and confusing process.. You can only get a GMAT fee waiver from a business school, not from GMAC itself, and each business school has its own process and application for doling out fee waivers.
However, if cost is truly a concern, applying for a GMAT fee waiver can be a good decision. To learn more about how to apply for a GMAT fee waiver, read our guide to GMAT fee waivers.
#4: Apply for an Application Fee Waiver
While GMAT fee waivers can be confusing and hard to apply for, business school application fee waivers are much easier to find. Almost all business schools offer fee waivers for economically disadvantaged students. If you're struggling financially, MBA application fees can add up quickly. Applying for application fee waivers is a great way to reduce costs.
You can find out more information about applying for application fee waivers by visiting a program's website or calling their office. Each business school has its own process for applying for fee waivers, so make sure you do your research on how and when to apply so that you're eligible for this financial relief if you need it.
#5: Target Weak Areas With Extra Help
Spending a little bit of money can help you target you prep to conquer problem areas. For instance, you can purchase a book that only focuses on Data Sufficiency questions, if those are the questions that you struggle with.
You can also pay for a small amount of tutoring time that focuses on specific areas you struggle with. Hiring a tutoring for a few hours can really transform your practice. A good tutor will be able to help you learn new strategies for solving problems and help identify and correct mistakes you've been making.
What's Next?
Check out our GMAT study plans to get started with your prep.
Learn more about GMAT fee waivers to help manage costs.
Check out our guides to the best GMAT prep books and best GMAT online practice (coming soon).
Was this helpful? Sign up for FREE GMAT and MBA guides!