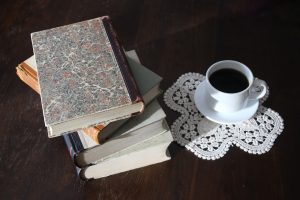 Who is eligible to take the GMAT? It's one of the most common questions asked by students hoping to complete this step on the way to their MBA.
In this article, I'll break down the three main GMAT eligibility criteria for anyone looking to register, as well as factors that can make you ineligible to take the test now or in the future. We'll also briefly cover the other eligibility criteria set by most business schools when they evaluate potential students.
Who Is Eligible for the GMAT?
First off, the good news: almost anyone can take the GMAT, regardless of background or education. The criteria for registering for and taking the test aren't strict. And since the exam is available at testing centers frequently all over the world, GMAT eligibility isn't something to be too concerned about.
That said, there are a few things you do need to know about your eligibility for GMAT testing. There are three primary eligibility criteria for anyone planning to take the GMAT:
Be over the age of 18
Have a government-issued photo ID
Pay the testing fee
Age is pretty self-explanatory, but let's delve into the other two a little more.
Not sure how or what to study? Confused by how to improve your score in the shortest time possible? We've created the only Online GMAT Prep Program that identifies your strengths and weaknesses, customizes a study plan, coaches you through lessons and quizzes, and adapts your study plan as you improve.
We believe PrepScholar GMAT is the best GMAT prep program available, especially if you find it hard to organize your study schedule and don't want to spend a ton of money on the other companies' one-size-fits-all study plans.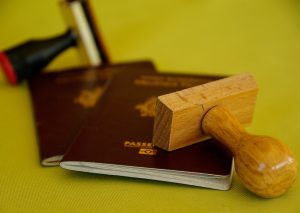 Photo ID: What Kinds of Identification Do I Need?
A government-issued form of photo ID is required of all test-takers on exam day. Make sure your ID fits the GMAT requirements:
Includes your signature
Includes a clear, recognizable photo of you
Government-issued
Original, not photocopied
Non-expired
Includes the full name, citizenship info, and birthday you entered when you registered for the GMAT
GMAT test centers will accept the following forms of ID, but make sure to note the caveats attached as not all types of ID are accepted in all circumstances:
Passport (required for non-citizens of testing country)
Government-issued driver's license
Government-issued learner's permit (in the U.S. only)
Other government-issued ID, such as national, state, or province identity card (such as European ID card)
Green card or permanent resident card (U.S. only)
Military ID (laminated)
On the day of your exam, you'll also be asked to verify your identity by having a photo taken, entering an electronic signature at your testing computer to agree to the GMAT rules and policies, and, in some areas where it's legally permitted, provide a palm vein scan.
Make sure to gather all your documents, including your ID, the day before the exam (or earlier if you're an overachiever). That will cut down drastically on stress the day of your test.
Keep in mind that each country, and even each region where a testing center is located, may have a different policy regarding the exact required identification documents. Check out country-specific regulations in order to prep your documents here.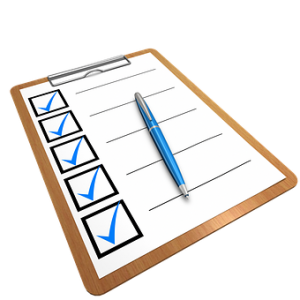 GMAT Fees
After you register for and schedule your test at mba.com, you'll have to pay a testing fee online by debit or credit card, or by mail with a cashier's check, personal check, or money order. The flat fee for test takers is $250 U.S dollars.
Needing financial assistance with your registration fee? You may be able to apply for vouchers that can be used towards your fees and other expenses. While the Graduate Management Admissions Council (GMAC) doesn't offer vouchers itself, the Edward S. Muskie Graduate Fellowship Program and the Fulbright Foundation both do — contact them ASAP if you're looking to apply for one. Individual schools sometimes offer vouchers to promising students, too, so make sure you check your intended schools' websites.
For more information about GMAT fees, check out our complete guide to how much the test costs.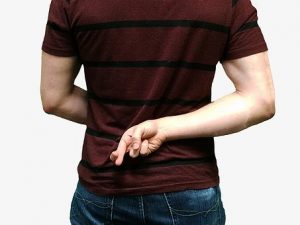 So, What Can Make You Ineligible for the GMAT?
There's really only one thing that can make you permanently lose GMAT eligibility for testing: a policy violation. To keep things fair for everyone, the GMAC has set very clear guidelines for a safe and equitable testing environment. For the full list, see our complete guide to GMAT test day.
Most GMAT policies are self-explanatory, such as not cheating in any way, not duplicating any part of the test, and not tampering with the testing computer.
There are a few you might not know in advance, like the items allowed in the testing room or at breaktime. No cell phones or other electronic devices are allowed, but you can have a few personal items such as light outerwear in case you're cold and snacks at breaktime. But again, there's nothing too surprising.
Nonetheless, make sure you read the policies in full (you'll be provided with a Testing Agreement right before the test and when you register) to avoid any potential mistakes that would endanger your eligibility for GMAT testing. You'll need to agree to them with a signature in order to take the exam. You'll also be expected to sign a Non-Disclosure Agreement, which means you can't discuss any specific questions online, orally, or in writing post-GMAT.
Penalties for violating GMAT policies may include cancelled scores, being banned from testing again for one year to the rest of your life (in serious circumstances such as deliberate cheating or harassing another test-taker), notifications to your intended schools, and even legal consequences where applicable.
Bottom line: don't be shady, read the policies, and follow them! Your future self will thank you.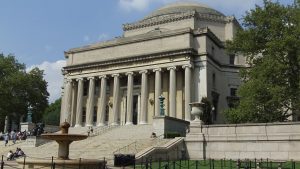 MBA Eligibility: What You Need to Get In
While you are most likely eligible to take the GMAT itself, business schools have their own expectations for admission. Read on to learn about the key MBA requirements.
GMAT Scores
Of course, one of the most significant aspects of your MBA application is your GMAT score. Many MBA programs will accept the GRE in lieu of the GMAT (though some still prefer the GMAT), but most will require scores from one of the two tests. Check your school's website for their specific recommendations about which test to take and what score you need.
Want to improve your GMAT score by 60 points?
We have the industry's leading GMAT prep program. Built by Harvard, MIT, Stanford, and Wharton alumni and GMAT 99th percentile scorers, the program learns your strengths and weaknesses and customizes a curriculum so you get the most effective prep possible.
Official Transcripts
Virtually all business schools require students to enter the program with a bachelor's degree in any subject or the foreign equivalent. Columbia Business School, whose admissions requirements are comparable to those at most high-level MBA programs, requires official undergraduate transcripts and proof of undergrad GPA. At most institutions, you'll also be required to fit any general criteria for incoming graduate students (such as a specific undergrad GPA).
Don't worry too much about your major; MBA programs admit students with all kinds of backgrounds, as many different skill sets can be useful for careers in management.
Proof of English Fluency
International students are generally required to submit proof of English fluency for MBA programs conducted in English. The TOEFL (Test of English as a Foreign Language), PTE (Pearson Test of English), and the IELTS (International English Language Testing System) are all accepted by most schools for this requirement.
This requirement is waived for students who have completed a bachelor's, master's, or doctoral degree that was taught entirely in English.
Other Requirements for MBA Admission
Though the three factors above are required by almost every business school, many programs will also ask for further information about you, including letters of recommendation, essays, and interviews.
You'll generally be asked for two letters of recommendation (though some schools ask for three), which can come from former professors, instructors, supervisors, or colleagues. Remember to contact prospective recommenders as early as possible to give them time to write you a quality recommendation.
As MBA programs and careers in business require stellar interpersonal, writing, and communication skills, MBA applications often include several essays as a major factor in the admissions process. These essays are a chance for your prospective programs to get to know you on a slightly more personal level. Questions often cover your post-MBA goals and long-term goals, the diversity you could offer on a business school campus, your approach to teamwork, and school-specific questions.
Some schools also require interviews or additional writing samples. Check your prospective schools' individual websites for more information.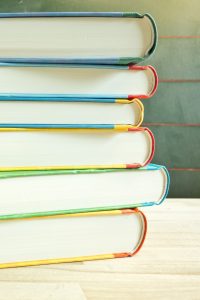 Bottom Line: What Determines Eligibility for GMAT Testing?
As long as you're 18 or over, have a valid photo ID, and haven't been caught violating GMAT policies, you're eligible to take the GMAT.
Now that you know the basics about eligibility for the GMAT, you're ready to start preparing for the test and register for an exam date. Because the GMAT is so widely and frequently available, you don't need to worry that you won't be able to take it.
Stay organized, but focus on preparing yourself mentally and psychologically for the exam itself, rather than worrying about your eligibility for GMAT testing. Good luck!
What's Next?
Ready to register for the GMAT? Check out our comprehensive registration guide.
If you want to know more about paying for the GMAT, our guide to GMAT fees will give you the nitty-gritty on costs.
Want to Identify YOUR GMAT Strengths and Weaknesses?
Our proprietary GMAT Diagnostic Assessment creates a customized study plan for you that takes you from registration all the way to test day! It is included with every account and proven to significantly maximize your score.
Get your personalized assessment as part of your 5 day risk-free trial now:
Questions about what's on the exam? Check out our complete GMAT syllabus, which explains exactly what to expect from the test and how to prepare for it.
Was this helpful? Sign up for FREE GMAT and MBA guides!